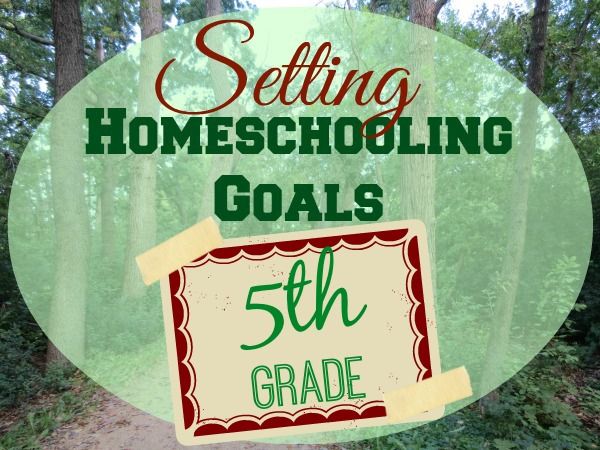 Setting Goals for a Successful Homeschool Year
My homeschooling goals have made a dramatic shift this year. We've been in a 'must check it off the list and get on with real life' mode and it's not what I originally intended for our homeschool. I want to create an atmosphere of peace and learning instead  of rushing through things or just doing them to get them checked off. I've been listening to many podcasts and youtube videos from Circe and Dr. Perrin and the ideas that the discuss have really struck a chord with me.
These videos –  Scholé, Contemplation & Leisure and Teaching from a State of Rest – speak to the ideals that I envision for our school and it has caused me to rethink our homeschool day and how we have been doing things. So this year will bring many changes to our schedule and goals. 5th grade also brings it's own changes – more independence, discussion, writing & research skills… all the things that I want to add to our day. The biggest change will be with our schedule.
Teaching from Rest
To change the focus of our day from moving through a checklist to spending time delving deep and discussing many topics, we'll be having a daily morning meeting time. There has been much discussion on the WTM boards (here's one post) and I see it working well with our move to more independent learning. This morning time will give us a few moments to center our day on what's important.
Content subjects will also be changing. Instead of trying to rush through history and science each week, we are focusing on one thing in the afternoons. 3 weeks of history, interspersed with 2 weeks of science and 1 week of independent study. By spending more time focused on one topic each week we can delve deeply into the topic without feeling rushed to check things off a checklist.
I'm hoping that moving away from the 'to-do list' mentality our school day will be more relaxed.
With all of these thoughts in mind, here's our 5th grade goals:
Have your homeschooling goals changed through the years?