Like this post for favorite read-aloud books for kids? Find more favorite books for kids.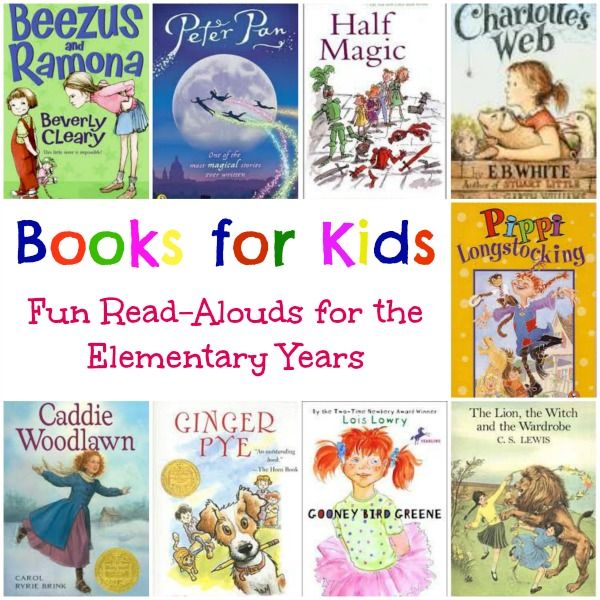 I just love a good book list! And discovering a new book that is a great read-aloud is the best thing ever. So that's what I'm sharing today – our favorite read-aloud books for kids – taken directly from our read-aloud lists from TJ's 1st, 2nd, and 3rd-grade years. We go through piles of books and audio books each year – some we absolutely adore, others that are just okay, and a very few we never even bother to finish. This list of 40 books (actually more than that since some are the first in a series and we enjoyed the other books in the series as well) are the ones that we loved – our very favorite read-aloud books for kids.
I've loved sharing the books I remember from my own childhood but it's just as fun to discover new books that I didn't read as a child. Classic books are timeless for a reason and even though these are children books I'm sure that they are just as delightful to adults! I have one daughter so many of our read-alouds are 'girl-focused' but lots of these are great reads for everyone so get ready to dive into a great new book with your kids!
Favorite Read-Aloud Books for Kids
In Grandma's Attic (series)
Milly-Molly-Mandy Stories
Betsy-Tacy (series)
All-of-a-Kind Family
Mrs. Piggle-Wiggle
Charlotte's Web
Stuart Little
Alice's Adventures in Wonderland
The Trumpet of the Swan
Beezus and Ramona (and other Ramona books)
The Light Princess
Peter Pan
101 Dalmations
Gooney Bird Greene (and other Gooney Bird books)
Mr. Popper's Penguins
The Lion, the Witch and the Wardrobe (series)
Five Children and It
Ginger Pye
Peter and the Starcatchers (series)
Socks
Pollyanna
Pippi Longstocking
The Secret Garden
Homer Price
Misty of Chincoteague
Nurse Matilda
The Candymakers
Half Magic
The Saturdays
Ella Enchanted
Understood Betsy
The Ordinary Princess
The Wheel on the School
The Incredible Journey
From the Mixed-Up Files of Mrs. Basil E. Frankweiler
Black Beauty
The Hobbit
Mrs. Frisby and the Rats of NIMH
Charlie and the Chocolate Factory
Caddie Woodlawn
For even more book ideas check out our other lists:
Do you have any favorites that you would add to our list?
Looking for more great book recommendations? Check out my reading board on Pinterest!
Follow Tonia @ The Sunny Patch's board Reading on Pinterest.