It's been a great science year at The Sunny Patch. This year our focus has been on physics (the 4th grade suggestion in The Well-Trained Mind). My goal for the year is to foster independence – instead of needing me to teach/guide the lesson, I want science to become an independent subject. The Well-Trained Mind format works well for that.
For the first half of the year we've been using the suggested book Physics Experiments for Children (also available in PDF for free). Over the second half of the year we're branching out and using a few other things (a few TOPS units and Snap Circuits).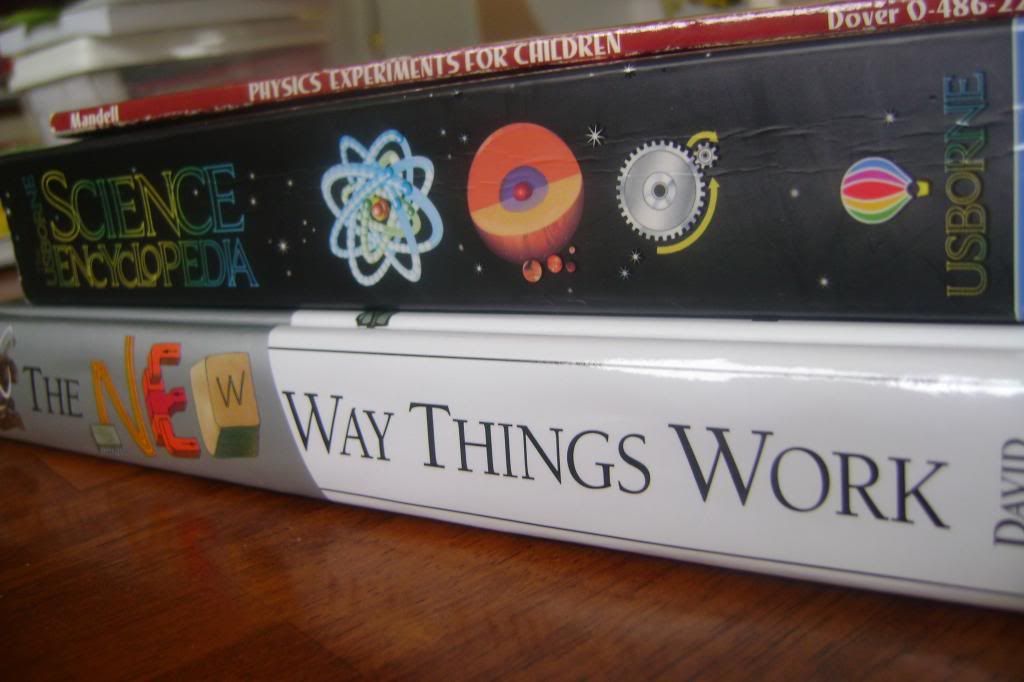 So far TJ has learned about simple machines (science focus for our first school term). During our second term she focused on the topics of energy & motion. Here's the basic format for each lesson:
Read the instructions and gather supplies
Perform the experiment or demonstration
Read any other included information from the experiment book
Write up an experiment page (scroll down to receive a free experiment page)
Decide on a topic to study further
Use the Usborne Science Encyclopedia to research the topic
Write 2-4 sentences about the topic – "Finding out More" (free download – see below)
Add a drawing or diagram
Watch a dvd about the topic if one is available
Download a free 'Finding out More' page:
[wp_eStore_download_now_button id=24]
Here's a list of the experiments from our list:
Which Falls Faster?
Water Pressure
Some Surprises About Air Pressure
The Siphon
Heating by Radiation
How Heat Blows up a Balloon
Which is Heavier, Hor Air or Cold?
That sums up our term on energy & motion. We're in the beginning weeks of our third term so we are moving on to some new topics: light & sound. Check back in a few weeks to see what we did!
Get a free science experiment page
Fill out the form below to receive a free science experiment page. {You'll also be added to my weekly newsletter but you are free to subscribe at any time.}
[wp_eStore_free_download_squeeze_form id=23]