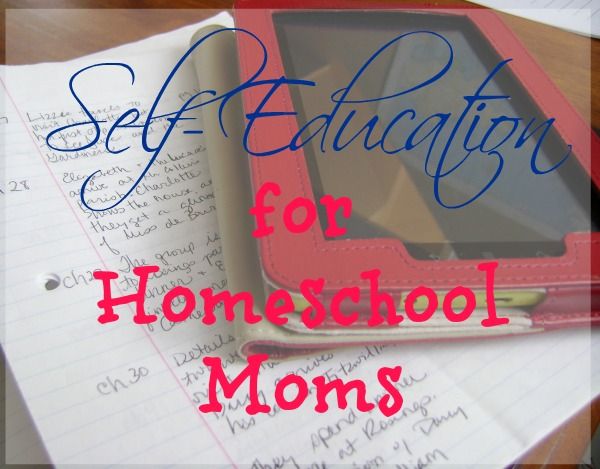 Education is an ongoing pursuit…
Just because you receive a diploma does not mean that your learning days are over. This is especially true of homeschooling mothers who are planning to tailor their children's educational plan. Reading and studying (and staying ahead of the kids in their subjects!) is a constant pursuit. Below you'll find a collection of posts about the importance of self-education and a few ways I'm attaining that goal.
The Well-Educated Mind
I love to read. That's probably not a huge surprise since I often mention books that I'm reading. The one thing I've noticed though, is that even with a huge stack of books to read I don't take the time to really think about a book after I've finished it or put any thought into the author's intent in writing the book. As a matter of fact, I'm not really sure I'd know how to figure that out anyway. I picked up Susan W. Bauer's The Well-Educated Mind
again (don't ask how long I've had this book) and I'm going to start at the beginning.
My first thought was, "Great, I can read the novel list this year, and start on the next section next year." Then I looked at the list. Yeah, right. Instead I've set a goal to read 10 of the novels this year and after looking at a list of those 10 novels I'm not sure I'll actually finish them all. But I like lofty goals!
More about reading: