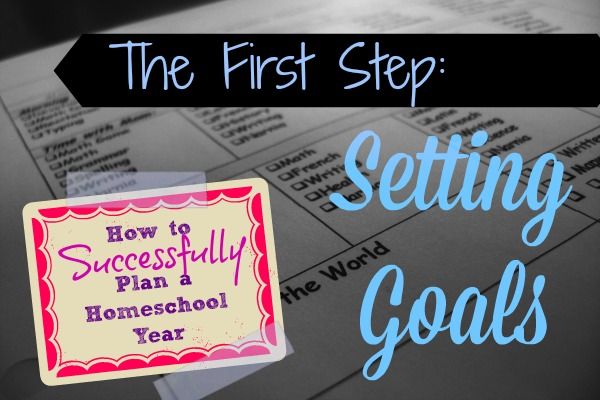 The first step in planning a successful homeschool year – goal planning.
Are you ready to prepare for a new homeschool year? What's the first step you take? Usually it's sifting through that pile of homeschool catalogs sitting on your shelf. Or maybe it's asking what other homeschool families will be using. Maybe you're not too sure about your teaching abilities for a certain subject so you buy 2 or 3 programs to cover one subject.
But there is a better way to begin the process of planning for a successful homeschool year. The first step – deciding on the most important goals for each child.
Why should you set goals?
They provide a set parameter for your homeschool days
They keep you from overbuying curriculum
When times get busy you'll know where to put your focus
They give you achievable points to work towards
They provide tangible markers of your child's development
Here are the goals I set for TJ's 4th grade year:
As you can see they aren't anything particularly special. But they help to keep me on task. Instead of getting off track I know where I want to put my focus. I want her to improve her recall of math facts and writing in cursive in every subject by the end of the year. I don't need to buy piles of curriculum to meet those goals. Finding ways to work through those goals a little bit every day and every week will give tangible results in the long run.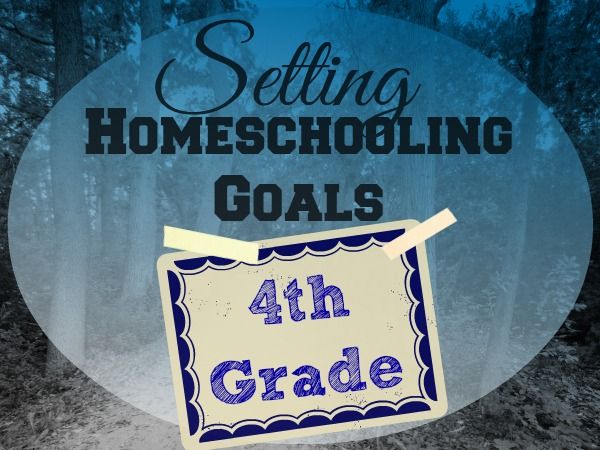 How do I know what goals to set?
There are a few things to consider when setting goals. First is what your child has already learned. Have they learned their basic addition facts? Then perhaps the next goal is to drill those facts for quick recall and then move on to learning subtraction. Many skills follow a natural progression so it's easy to see where you should go next.
Another tip is to consult your favorite homeschooling books. I flip through my favorite books (here's a list of my favorite resources) and jot down notes about things I know we need to work on.
Now that TJ is getting older I also spend time talking to her about important goals. As she gets older, I think that much of this will move to her shoulders as she becomes more independent in her learning.
Ready to set some goals for your new homeschool year?
Click here to print your own goal planning sheet

Do you set yearly goals for your homeschool?
If you're not quite sure where to start, here are the goals we've set each year:
This is the first step I take in planning a homeschool year. Right now I am in the process of planning goals for 5th grade and a move to the logic stage. Before I go crazy looking at all the shiny new curriculum (homeschool conference coming up soon!) I want to have a solid plan in place. Instead of getting worried that I won't cover absolutely everything necessary I will focus on the goals that are most important to me and my family.
What's your first step when you're planning for a new school year?