Try some new summer beverages!
Summer officially starts in about a week but we're already relaxing by the pool with our favorite beverages. It's important to stay hydrated and a nice refreshing fruity drink is just perfect for those sunny summer afternoons. Here's a collection of 10 ways to add something full of flavor that that glass.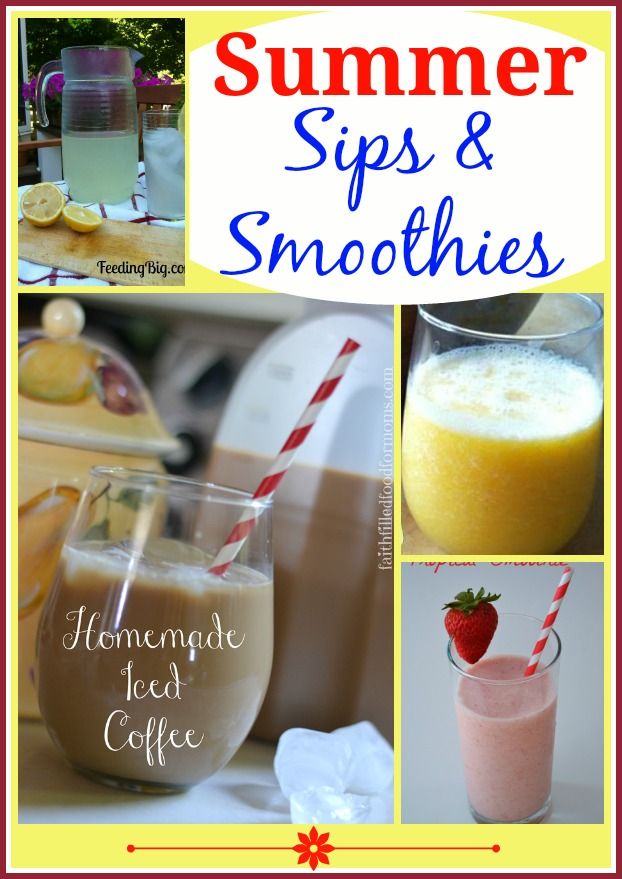 Iced Teas, Coffees & Lemonades
Smoothies, Slushys & Spritzers
I drink a lot of water but in the summer I like to change things up a bit and try something new. It's also fun to sneak some extra fruit into our summertime diet so why not add it to a glass!
What are your favorite summer beverages?