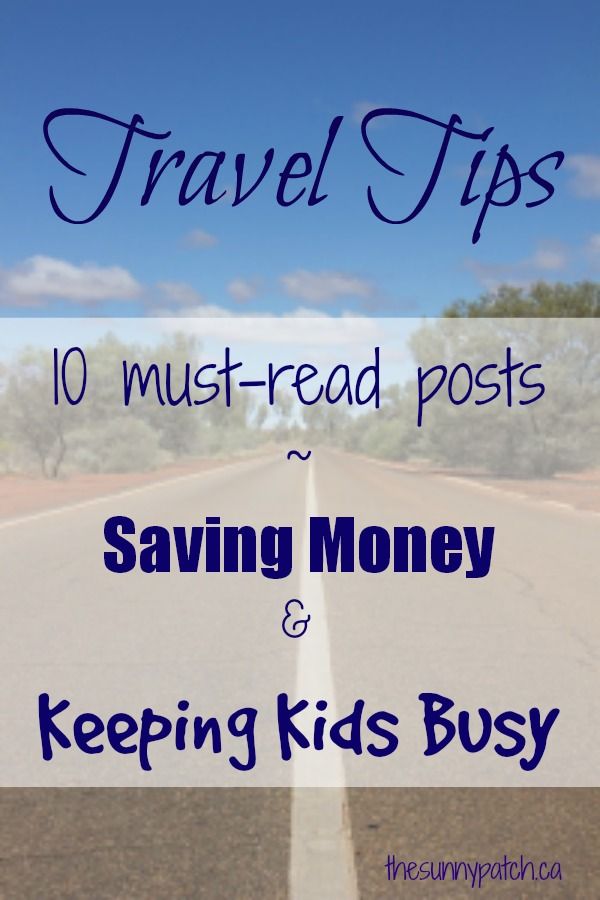 image source
Time for summer travel adventures…
When I'm planning a family vacation or looking for helpful travel advice, there are two things I'm generally looking for – money-saving tips and ideas for keeping kids occupied on long trips. For me, those seem to be the two biggies. And, since I'm in the middle of planning for a few upcoming family vacations, I thought I would share the gems that I've discovered. There's lots of great travel advice online but it's time consuming to search through it all. So here's a collection of the links that I find helpful (it's really just for me – this way all those handy links are in one place!).
5 Posts about Keeping Kids Busy
5 Posts about Saving Money
Do you have a travel tip to share or blog post about travel activities or savings? Share it in the comments below!
Stay in touch!
Stay in touch with The Sunny Patch by signing up for our newsletter. All the best information sent right to your inbox!
You'll also receive a FREE 5-day Unit Study!